HJT Party Branch Celebrates the 99th Anniversary of the Founding of the Communist Party of China
2020-07-01
HJT Party Branch Celebrates the 99th Anniversary of the Founding of the Communist Party of China
On 8:00 a.m. of July 1st, 2020, the Party branch of Qingdao Huijintong Power Equipment Co., Ltd. ("HJT Party branch") held a grand ceremony "raising the national flag and celebrating July 1" to celebrate the 99th anniversary of the founding of the Communist Party of China. This activity is the embodiment of our continuous improvement of Party building work and work efficiency, which provides impetus for the company's reform, innovation, development and stability, and effectively ensures the steady development of the company's economic operation and Party building work.
HJT Party branch was established in 2006, and 42 party members were recruited in the branch. In 2016, under the promotion of Puji Town Party Committee, our company and other six model enterprises in Puji Industrial Park established the joint party committee of Huijintong Park. In recent years, the branch has carried out various organizational activities with the work contents of "Two Studies and One Practice, Two Innovations, Three Stricts and Three Steadies". It has made some achievements in the ideological and political construction of Party members and the construction of grass-roots party organizations. It has promoted the construction level of the Party branch and played a vanguard role in promoting the development of enterprises.
1. Raise the National Flag and Sing the National Anthem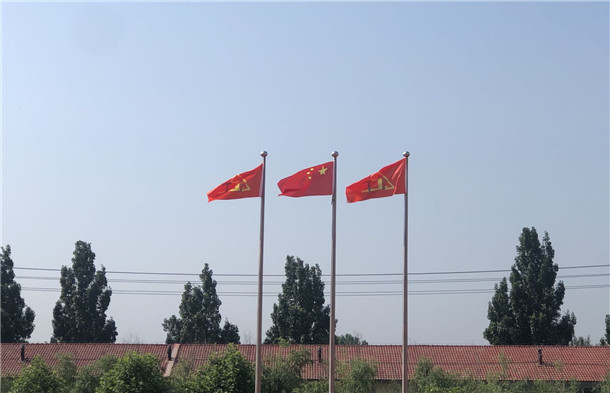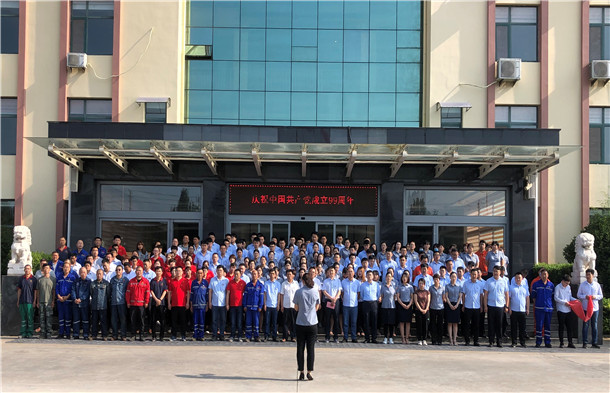 2.Review the Aath of Joining the Party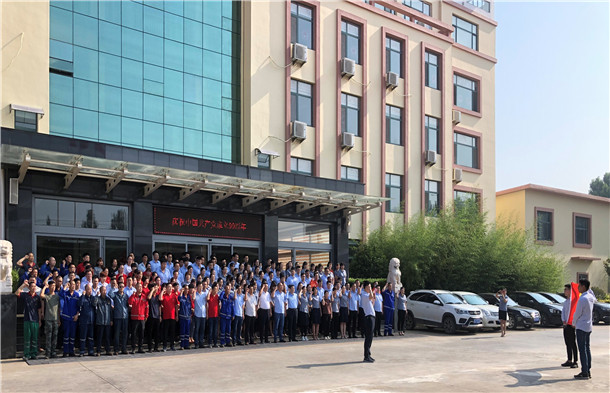 3. Learn the Deeds of Advanced Figures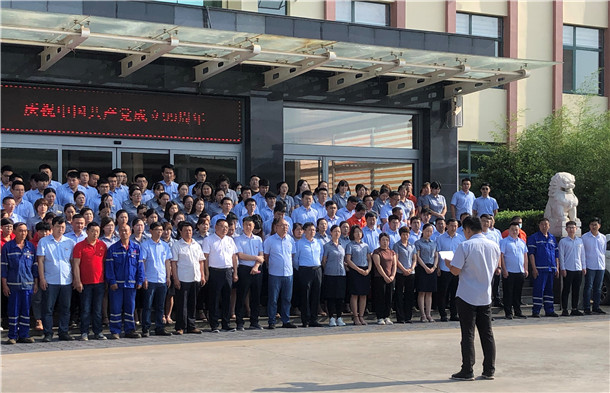 4. Summary Speech by Party Branch Secretary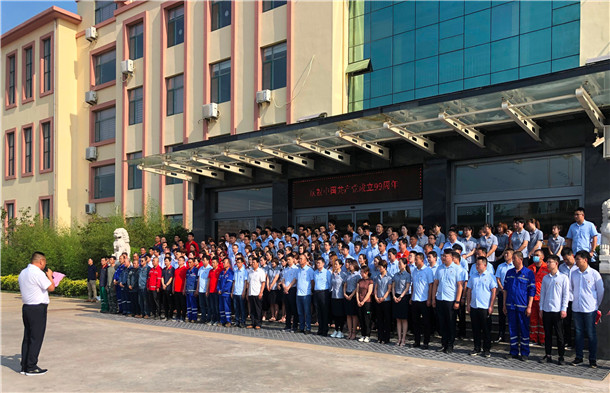 5. Take a Group Photo of Party Members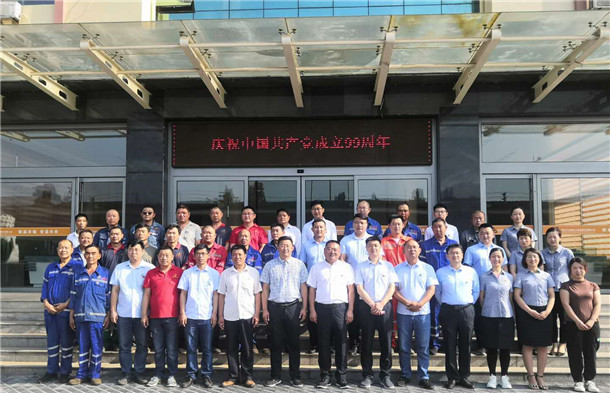 In the future work, we will start from the three aspects of "Cohesion, Promotion and Innovation" to push our management work to a new level.
Cohesion is to strengthen the organizational construction of the Party branch, give full play to the role of the Party branch as the political core and fighting bastion, continuously improve the cohesion, influence and combat effectiveness of the party organization, unite people's hearts and inspire their enthusiasm;
Promotion is to strengthen self-management, self-service, self-education, self-supervision, establish the sense of family service for employees, improve the comprehensive and efficient service level, and safeguard the interests of employees;
Innovation is to change working ideas, innovate working methods, improve work measures, strengthen work implementation, and do practical work for employees and solve difficult problems.
The glorious history of the Communist Party of China has left us precious spiritual wealth and material wealth. The new situation and tasks have put forward higher requirements for us. With a high sense of opportunity and a strong sense of mission and responsibility, we will bravely shoulder heavy burdens and forge ahead.